Co-author Jim Wrathall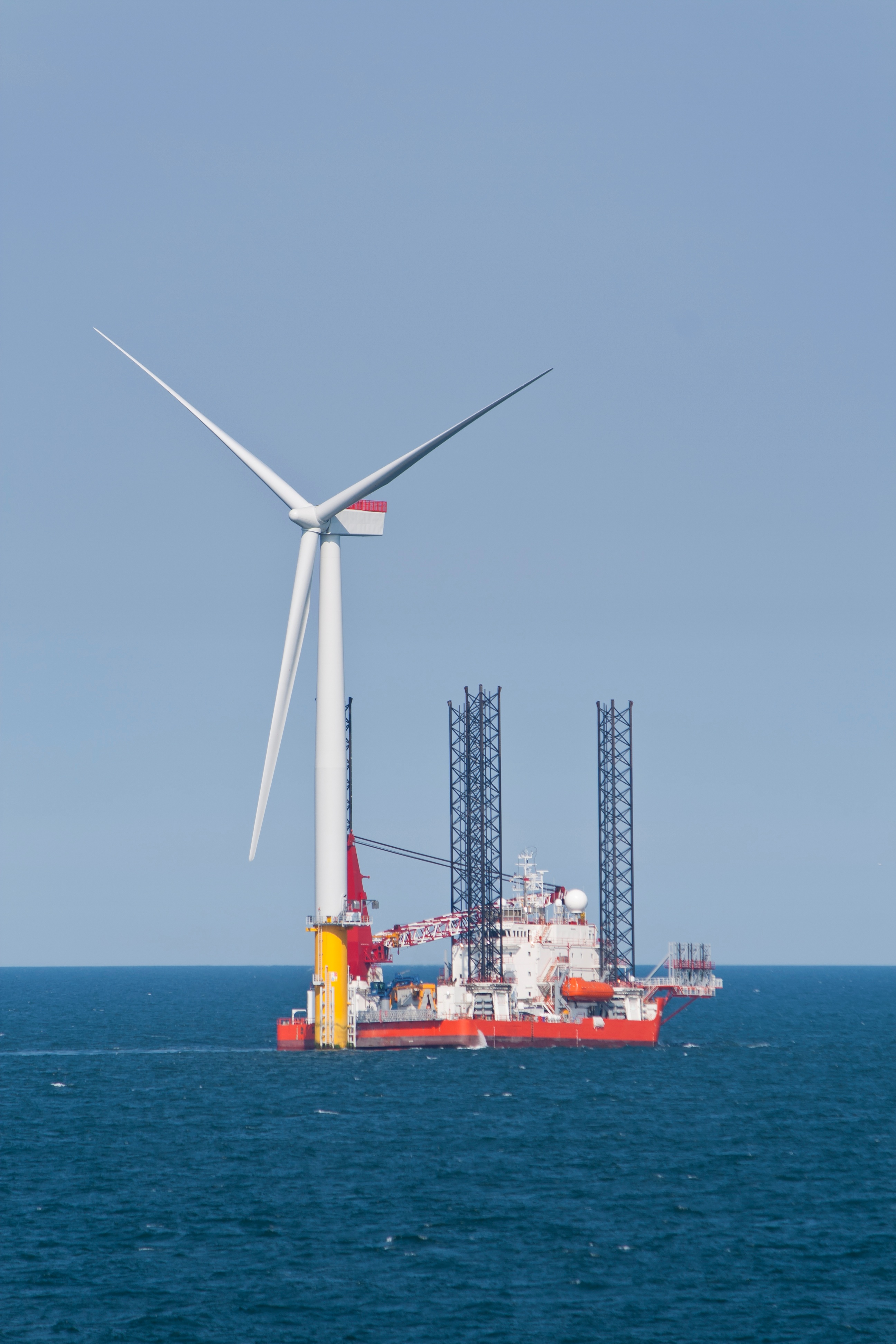 Last week's U.S. Offshore Wind Leadership Conference in Boston had the vibe of a technology sector ready to break out. Industry leaders, federal officials, and a panel of Massachusetts legislators extolled the economic opportunities, and U.S. Senator Edward Markey and Massachusetts Energy and Environmental Affairs Secretary Matthew Beaton delivered inspiring keynotes. Speakers were interspersed with high-energy videos of offshore wind installations in European waters, along with many side meetings among project developers and hopeful supply chain participants.
Offshore wind is garnering more than just hype in 2016. Key developments have this once fledgling energy source poised to finally gain momentum in the United States.
As detailed in our Wind Systems magazine article, the merits of U.S. offshore wind are compelling. At the conference, representatives of DONG Energy and other developers active in U.S. waters described the enormous wind potential of the mid-Atlantic and New England coastlines, focusing on the proximity to underserved energy demand around major urban centers.  Siemens U.S. Offshore Wind Director Jason Folsom discussed a recent study demonstrating the overwhelming economic value of offshore wind relative to conventional power generation when all costs and benefits are considered – even before taking into account greenhouse gas reductions.  Comparing cost curves to other renewable energy technologies in the U.S. marketplace, industry observers expressed confidence that as the industry ramps up there will be sufficient competition to quickly drive down the costs of installation and transmission.
With backing from D.E. Shaw, Deepwater Wind is on schedule to complete its Rhode Island Block Island Wind Farm later this year. The 30 megawatt, 5 turbine project will be the first to come online in U.S. waters.  Block Island is only a precursor to the larger projects currently slated for Massachusetts by DONG Energy, Deepwater Wind and Blackstone-backed OffshoreMW, each of which holds a sizeable federal lease south of Martha's Vineyard. 
The U.S. industry appears at a tipping point. Sophisticated, experienced developers are ready with mature technology, supportive regulators and abundant wind resources located near load centers.  But the sector needs sufficient reliable demand to justify the massive supply chain investments necessary to scale-up development. 
As the necessary parties for offshore wind step into place, the desire for coastal wind resources, particularly in New England, is becoming acute. Major coal and oil fleet retirements in ISO New England alone are expected to drive at least 3,500 MW of new capacity demand by 2018 – and the ISO estimates several thousand more megawatts are at risk of retirement by 2020. Natural gas plants are not a viable replacement at this scale without significant investment in pipeline infrastructure, leaving offshore wind and imported Canadian hydropower as the primary options for new energy resources in the region. Responding to these factors, Massachusetts legislators reported they expect to announce a comprehensive energy bill this spring.  The sector is poised to receive a huge boost if the bill promotes long term utility purchases of offshore wind energy – and assuming it becomes law. A strong Massachusetts bill could be a prompt for other states, particularly New York, and set the stage for regional cooperation on supply chain development and transmission. Recognizing that the U.S. industry would benefit from a longer glide-path to achieve those lower rates, Senator Markey also touted his forthcoming proposal to extend the 30% federal investment tax credit for offshore wind until 2025.
While all eyes are on the Massachusetts energy bill for the next step, developers are positioning themselves for growth down the coast as well. For instance, in New Jersey, DONG Energy recently acquired from RES Offshore a lease in federal waters off the Garden State's coast.  Meanwhile across the Hudson River, Deepwater Wind is reportedly considering a waterfront terminal in Brooklyn to stage its offshore activities in the Empire State and to build up the regional infrastructure. In Maryland, US Wind's proposed $2 billion, 250 MW project has passed initial screening tests and is in the process of qualifying for valuable credits under Maryland's Offshore Wind Energy Act of 2013.
State policies supporting long term utility offtake agreements are the key to filling the project pipeline. But as the Massachusetts legislators reminded Leadership Conference participants, short term electricity rates are the political measuring stick against which state energy proposals will be evaluated. Koch brother-supported opponents are well funded and undoubtedly will continue their grass roots strategy stoking fears of increasing electricity rates.
In light of these developments, what was the bottom line takeaway from the U.S. Offshore Wind Leadership Conference? The opportunity is huge.  But given the broader political dynamics, business as usual for offshore wind developers likely will not be sufficient.  For offshore wind proponents, now is the time for redoubled public advocacy informing both politicians and the public alike of the vital stakes in this debate.
Republished from the Energyfinancereport.com