How much electricity comes from renewable energy sources such as solar and hydropower? ~20%. By 2050 renewable energy will make up 80% of the grid. Electricity will eventually become completely sustainable. That's good 🙂
But electricity isn't great for long-distance air travel. Also, emissions at high altitudes have higher concentrations of ozone and cause more global warming damage than on the ground. That's bad 🙁
Take a look at the average CO2 emissions for a person in one year:
Data recorded by a climate scientist in 2011
We've discussed aviation innovation in a previous newsletter, but practical solar and electric aircraft are a long way off… and we haven't figured out how to fly on happy thoughts yet.
Adding Biofuels to the Fire
Biofuels! Made from various materials including algae, crops, forestry residue, seeds, and food waste, biofuels are a renewable energy. These biofuel feedstocks absorb CO2 from the atmosphere as they grow, so burning them for fuel simply releases that same carbon back into the atmosphere. The net CO2 level remains the same.
Biofuels can be "drop-in" fuels. They can work with existing processing, storage, and transportation infrastructure. They can replace conventional jet fuel without modifying existing engines.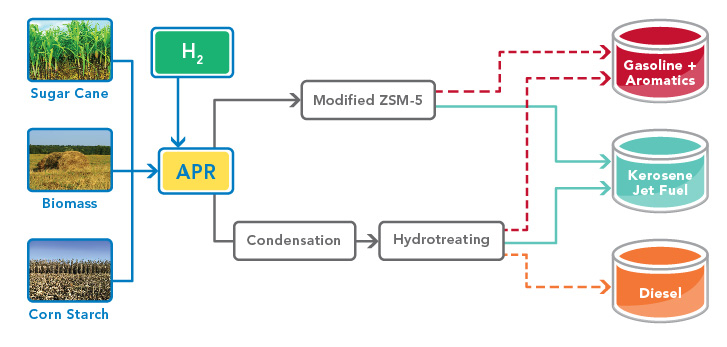 A company called Virent converts plant-based sugars into various products identical to those made from petroleum, including gasoline, diesel, jet fuel, and chemicals for plastics and fibers. The process takes a few hours, compared to the millions of years required for petroleum.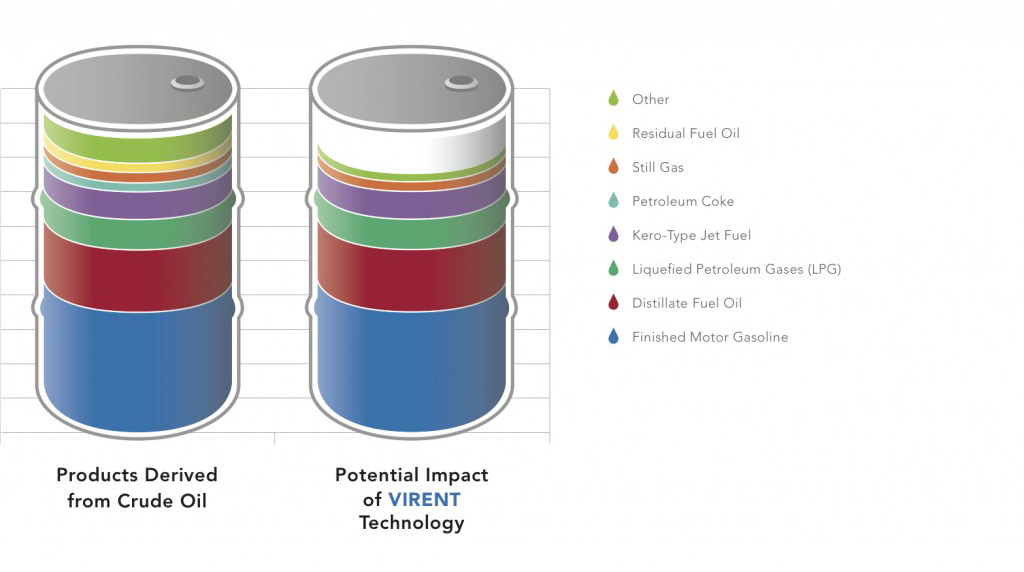 (Props to
Tesoro for putting it's sustainable foot forward and acquiringVirent to scale up production)
Biofuel can clean up a number of industries, not to mention save the U.S. a half a Billion dollars on imported oil every day, but right now let's focus on how it will allow aviation to soar.
Biofuel Gives Airplanes Wings
Federal investment in Emerald Biofuels, Fulcrum BioEnergy, and Red Rock Biofuels set the runway for airlines to fly on clean energy. They produce military-grade biofuel that can be blended up to 50% with traditional fuels, emitting less than half the greenhouse gas emissions, at a price competitive with petroleum.
A consortium of airlines has formed the Sustainable Aviation Fuel Users Group to accelerate the development and commercialization of sustainable aviation biofuels.
If you don't see your favorite airline on the Sustainable Aviation Fuel Users Group website, you should probably strike up a conversation next time you're boarding or talking to your flight attendant
---
Biofuel Innovation by Airlines
LanzaTech + Virgin Atlantic
 

Sir Richard Branson once again wears his cleantech crusader cape saying, "Virgin Atlantic was the first commercial airline to test a biofuel flight and continues to be a leader in sustainable aviation."
LanzaTech, partnered with Virgin Atlantic, uses a type of Carbon Capture to convert waste gasses from any source of CO2, from industrial gasses to stranded methane to waste forest biomass to municipal solid waste, to create fuels and chemicals. It's an estimated 65% cleaner than conventional jet fuel. The first 1,500 gallons were just successfully produced.
AltAir Fuels + U.S. Navy = "Great Gren Fleet"
 

AltAir Fuels is the first and only bio-refinery in the world with dedicated production capacity for sustainable jet fuel. At the end of January, the U.S. Navy formally launched its "Great Green Fleet," — what a great name by the way — a deployment of warships also powered by renewable fuel supplied by AltAir. AltAir was reportedly contracted to supply 77 million gallons of the fuel overall by September of this year. (Source: Washington Post)
SkyNRG + KLM
 

KLM created its own biofuel distribution company, SkyNRG, to supply airlines around the world with biofuels. SkyNRG companies pay a surcharge that covers the price difference between sustainable biofuel and traditional fuel. KLM will utilize the proximity of biofuel producer AltAir Fuels for all flights departing from Los Angeles airport.
Fulcrum + United Airlines 
United Airlines will purchase up to 15 million gallons of biofuel from AltAir Fuels over a three-year period. United also recently made a $30 million investment in Fulcrum Bioenergy, which has developed a way to convert household garbage into fuel. That partnership comes with the opportunity for the airline to purchase at least 90 million gallons of biofuel per year, and also to co-develop biorefineries in at least five U.S. locations.
Red Rock Biofuels + Southwest Airlines and FedEx
Both Southwest Airlines and FedEx will buy 3 million gallons of biofuel per year from Red Rock Biofuels, which converts scrap and forest waste to make fuel.
Sunchem + South Africa Airlines and Boeing
Sunchem and Boeing are attempting to re-invigorate South Africa's dying tobacco industry, not for smoking (this isn't the 1950's anymore), but for biofuel from Solaris, a nicotine-free tobacco crop. South African Airways is a partner and completed its first flight using a 30% concentration of the tobacco-based biofuel in July. Boeing intends to re-purpose some South African petroleum refineries into facilities to make biofuel. SAA has committed to an ambitious goal of sourcing half its fuel by sustainable means and feedstocks by 2023. (Source: Enviro.Aero)
SG Preston + JetBlue
JetBlue is partnering with SG Preston for one of the largest renewable jet fuel purchase agreements in aviation history. JetBlue will purchase more than 33 million gallons of blended jet fuel per year for at least 10 years. (Source: BusinessWire)
To date, more than 2,200 commercial flights by 22 airlines have flown on different types of renewable biofuel!
Back to the Future was WAY ahead of its time