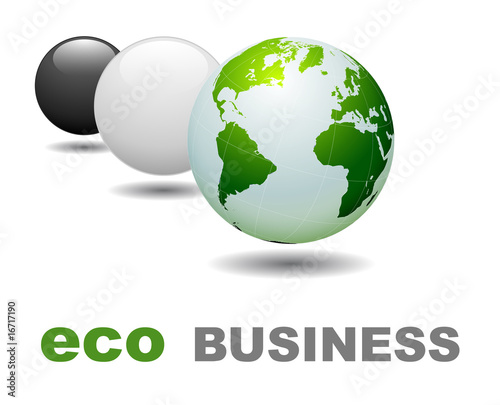 Eco-business is a preferred line of business today as many people are environmentally conscious. Yet, due to lack of financing
, you might find yourself unable to realize your plans because no bank will agree to give you any money.
It is difficult to get financing
for a startup business. It is even more difficult to get financing
if you have a bad credit record arising from having unpaid debts.
If you are unable to get financing
for your eco-business from your bank, you should not despair. You can explore the 5 viable financing options below:
Otherwise known as bootstrapping, this is the best means of financing your business when you are just starting off.
Many investors
and lenders do not like to put their money in a venture that is not yet profitable. Use your own money to grow your eco-business idea, grow a consumer base for your product and then get financiers.
Some friends and family will give you financial support as a gesture that they support your idea and they want to see you succeed. They might not even want their money back.
Others will want to go into the business with you. For instance, if you have a family member who has succeeded in the eco-business industry, he or she may want a stake in your business.
Crowd funding will allow you to source for money from multiple people, each of whom will contribute a small amount. It is an ideal way to raise funds
at the initial stages of your business.
There are various crowd funding sources that can help you raise money
to start your eco-business. You can read up on some of them on trust pilot reviews to see which one best suits your way of working.
When your eco-business starts to gain some traction and some revenue starts trickling in, you can approach angel investors
for additional funding. As you will have grown the net worth of your business, you can sell equity in return for funding.
Angel investors tend to be established members within the business community. As such, your business will benefit from new channels taking your product to market and will also experience faster growth.
All investors will look into the background of your business to ensure that your idea is viable, your business ethics are acceptable to your customers and that you have a clean record with the law. 
Venture capital funding will allow you to improve your products and expand your portfolio into other markets.
Once your business has established a good performance track record and has grown more equity, you will be ready for funding from venture capitalists who tend to bring in sizeable investments
that will boost fast expansion.
By taking advantage of the above financing
methods, it is possible to grow your eco-business from the ground up and turn it into a multi-million dollar enterprise in the near future. All you need is a sound business plan and patience to stay focused on your goal.